Prince Charles and the Duchess of Cornwall have been visiting Papua New Guinea as part of their Diamond Jubilee tour.
The royal couple arrived at the Sir John Guise Stadium in the capital of Port Moresby to a cheering crowd of 5,000.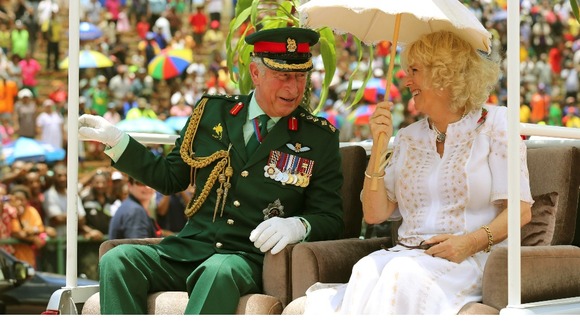 After an open air church service Charles presented new colours to the Royal Pacific Islands Regiment.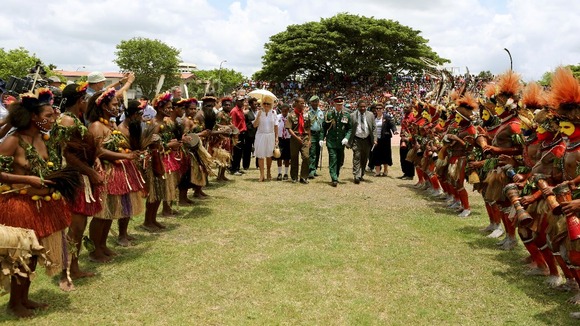 During a speech to the crowds Charles spoke in Pidgin English and said: "I bring you greetings from Her Majesty the Queen of Papua New Guinea and from all my family members during this celebration of the Diamond Jubilee of the Queen. Was my Pidgin correct?"
"This is a great day and a magnificent spectacle. We are gathered here to celebrate the Queen's 60 years of service to others.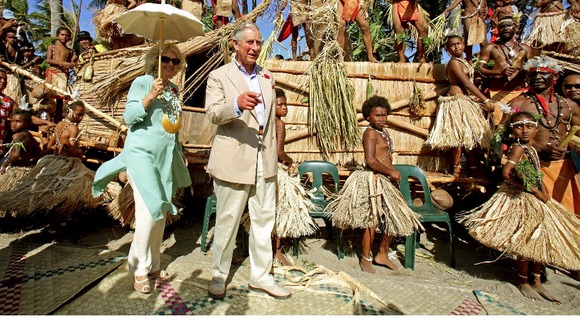 "I know how honoured Her Majesty is to be your Queen, a title borne by her with immense pride and renewed by the people of this great country upon independence in 1975."
Thousands of school children paraded into the stadium for the royals.