Hundreds of people are gathering in the church grounds for the funeral of murdered prison officer David Black.
With Stormont suspended, many Members of the Legislative Assembly are attending the service.
Delegations from the Ulster Unionist Party, including leader Mike Nesbitt, are at the funeral.
Traditional Unionist Voice (TUV) leader Jim Allister is also there.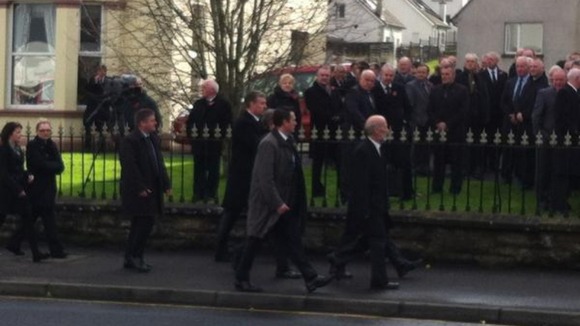 Representatives from the Social Democratic and Labour Party (SDLP) are attending, including the party leader, Dr Alasdair McDonnell and the Environment Minister.
Sinn Fein will not be attending funeral.
Shops in Cookstown have closed and people have lined the streets to pay their respects.