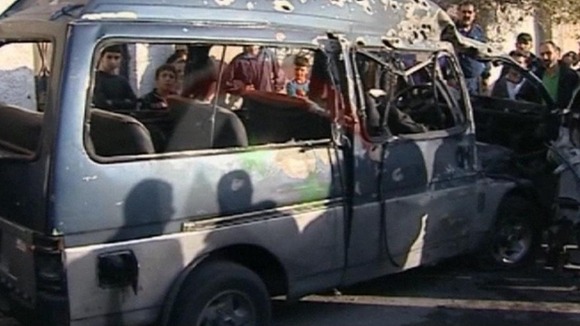 A number of explosions hit an area of Damascus housing members of Syrian President Assad's inner circle today, killing at least ten people and injuring thirty, according to state television.
Car and mortar bombs struck the north west of the city, a district populated by Alawites, an offshoot of Shite Islam that President Bashar and his sect belong to.
Syrian state news said gunmen assassinated Mohammed Osama al-Laham, brother of the speaker of parliament.