The Prime Minister showed his anger and frustration at the situation in Syria during a visit to neighbouring Jordan.
Standing at a border post, where on average five hundred Syrians cross into Jordan every night, he said the international community was not doing enough.
"We have got to do more."
David Cameron said the issue would be the first thing he would raise with Barack Obama when he spoke to the re-elected US president.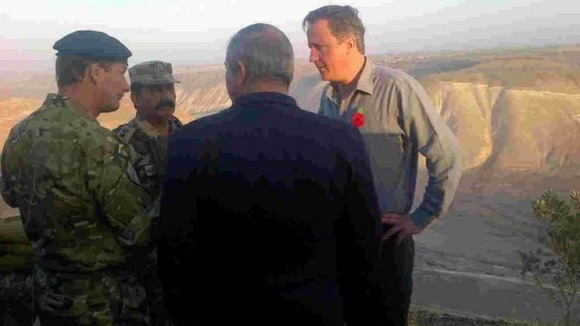 As the Syrian civil war intensifies David Cameron toured a refugee camp that is continually expanding in the Jordanian desert.
Mr Cameron wants the international community to re-think its options, including arming the Syrian opposition.
The difficulty is that the opposition is disparate and disorganised. There are concerns that any weaponry given to the rebels would fall into the hands of al-Qaeda supporters who have joined the fight against President Assad.