The Duchess of Cornwall cuddled a koala today while on a trip to Government House in Adelaide, Australia, with the Prince of Wales.
Camilla cradled Matilda, a nine-month-old orphan, and said she wanted to take her home.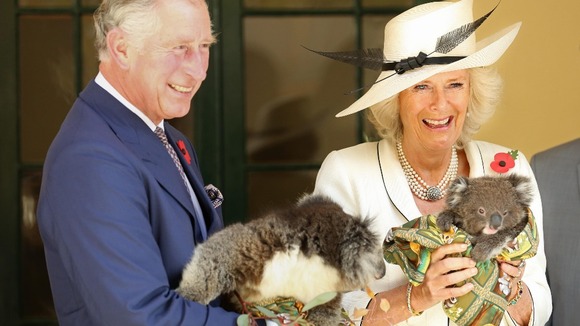 While the Duchess seemed smitten, Prince Charles joked about the koalas' reputation for having weak bladders when he was handed four-year-old Kao, saying, "Something ominous will run down."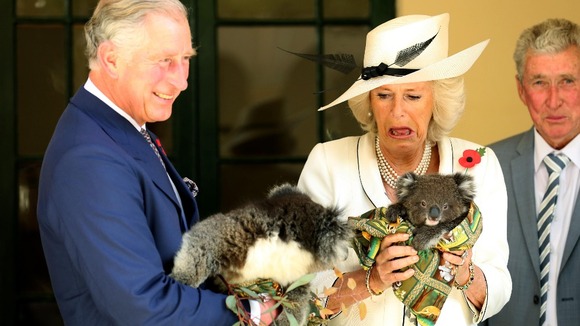 Koala rescue volunteers Warren and Rae Campbell brought the animals for the royal couple to meet.
The couple offered them to the Prince and Duchess, with Camilla saying to Charles as she gestured to Kao, "You take the big one, darling".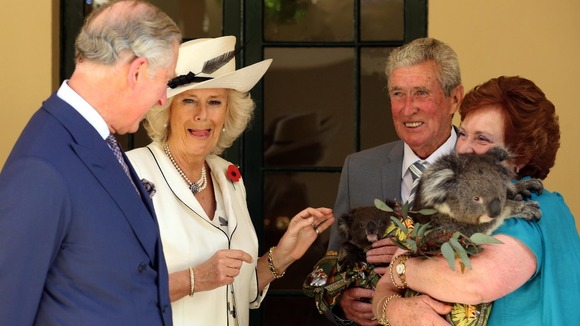 The animals were wrapped in cloth pouches and as Camilla held Matilda she joked, "They've got their nappies on".
The Prince said of his koala, "I can't see this one at all, he's looking down all the time".