Foreign Secretary William Hague announced the UK is opening talks with Syrian rebel military leaders in a bid to unite the opposition and end the bloodshed.
Mr Hague said in a written statement to Parliament that he has given the green light to his special envoy to the opposition, John Wilkes, to arrange meetings to initiate discussions.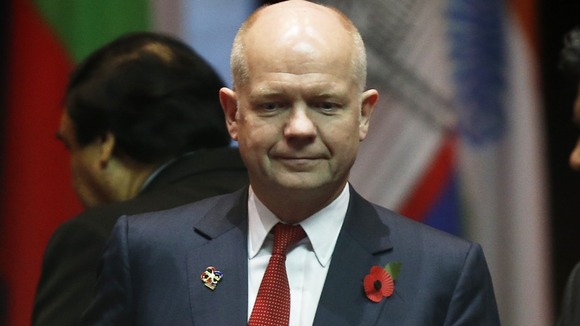 "All contacts will take place outside Syria, and then only in environments we deem suitably secure", Mr Hague wrote. "Through continuous assessment, we will make every effort to ensure that FCO officials engage only with legitimate representatives of the opposition".
"The decision to engage with military representatives of the armed opposition in a political dialogue supports our efforts to achieve a peaceful and sustained political solution to the crisis", he added.
Mr Hague's comments came as Prime Minister David Cameron met refugees from the conflict at a UNHCR camp in Jordan.