After feeding British soldiers at the Olympics, Royal Air Force No 3. Mobile Catering Squadron is back in action again, this time on the streets of London.
As part of the first ever UK wide 'Sleep Out', in support of homeless charity Centrepoint, the team is running a kitchen to feed 850 volunteer 'sleepers' in central London.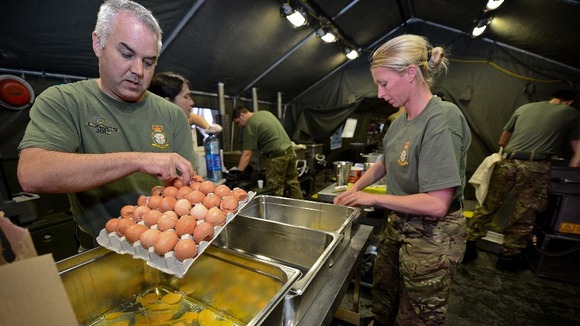 Celebrities and members of the public spend one night on the street each year to raise money for the charity. Among them this year is Downton Abbey's Tom Branson and Daisy Mason.