Prince Harry has phoned home from the front line in Afghanistan three times, the Prince of Wales revealed during a reception in Sydney for Australian servicemen and women.
The Prince chatted to Major Karl Reynolds, from 19th Chief Engineer Works, and a group of his military colleagues at Garden Island, home to the Royal Australian Navy's largest Pacific Ocean base.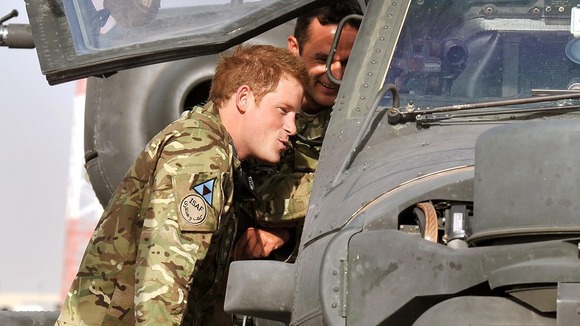 Maj Reynolds, 33, who returned home to Kincumber near Sydney in July after a six-month deployment in Afghanistan, said: "He was talking about the Apache and what a lethal bit of kit they are - once the Taliban see it they disappear.
"And he was also saying he had received calls from his son, he said he had phoned three times.
"It's good Harry is phoning home, it's so easy to do now with the internet, a letter is always good but you can't beat a call home."