A schoolboy will present a petition in support of the injured Pakistani schoolgirl Malala Yousafzai today on a global day of action for girls' education.
David Crone, 17, will hand in the document, which calls for every child to have the right to go to school, to the Pakistan High Commission in London as part of a drive led by former prime minister Gordon Brown.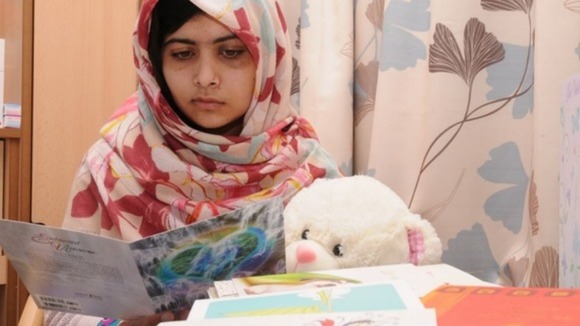 David, of Sunderland, Tyne and Wear, a UN and Plan UK youth representative, said: "This is a really important cause - all young people are entitled to the same level of education and no young person should be excluded because of threats or their gender.
"If girls are to receive a good level of education they also need the solidarity of men and boys around the world to achieve it."
Today, which has been labelled "Malala and the 32 million girls day", marks exactly one month since the 15-year-old girls' education campaigner was shot in the head by a Taliban gunman as she travelled home from school with two classmates in north-west Pakistan.
Malala is recovering at a hospital in Birmingham after being brought to the UK for treatment a week after the shooting.