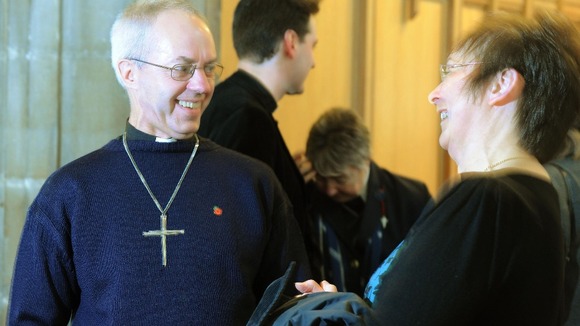 The Rt Rev Welby urged those winning bets on his appointment as Archbishop of Canterbury to donate the money to local churches.
He added that he would not have backed himself for the job, but was not anti-gambling.
Speaking in Sunderland, he said: "It's a very strange feeling when you find yourself having odds quoted on you at a bookie. Generally speaking I am not a horse, I think that's a really important point to get across."
He went on: "I just thought if people have made money out of this, I think the church should benefit, so give it to your local church."