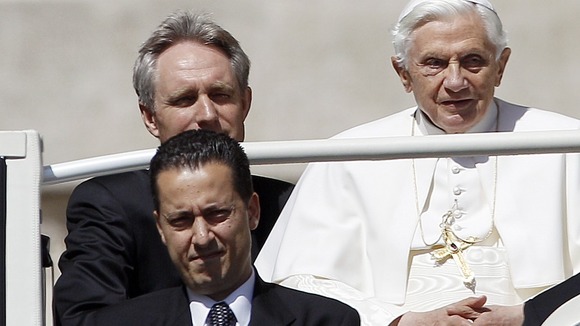 Claudio Sciarpelletti had been charged with aiding and abetting Pope Benedict XVI's butler in the leaking of confidential papers.
But the court decided Sciarpelletti was guilty only of obstruction of justice because he had changed his version of events several times during the investigation.
The disgraced former butler, Paolo Gabriele, was last month sentenced to 18 months in prison for the embarrassing leaks, which were published by an Italian journalist.
They revealed infighting at the top of the Catholic Church and allegations of fraud.