Paolo Gabriele and Claudio Sciarpelletti are the only Vatican employees to be formally investigated in the leaks case, which distressed the Pope, embarrassed Vatican hierarchy and left many wondering about the competence of the Holy See's security apparatus.
Today IT expert Claudio Sciarpelletti was given a two-month suspended sentence by the Vatican court.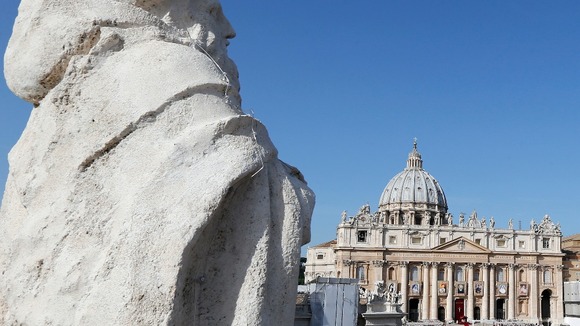 Vatican spokesman the Rev Federico Lombardi told reporters after the verdict that the probe into the leak "isn't closed", but gave no indication of whether any other suspects existed.
Sciarpelletti was convicted of aiding and abetting Gabriele by giving conflicting statements to Vatican investigators about an envelope found in his desk, addressed to Gabriele.
Judge Giuseppe Dalla Torre cited Sciarpelletti's long years of service at the Vatican in suspending the sentence as well as ordering that the criminal conviction not appear on his record.
The judge said the court concluded that Sciarpelletti had helped Gabriele "elude the investigations of the authorities" at the Vatican.