Prime minister David Cameron hosted a meeting of the Cabinet at an academy school in Bristol today.
The meeting at John Cabot Academy - described by Downing Street as one of England's leading academies - came on the day Cameron announced plans to turn the UK's 400 weakest primary schools into academies.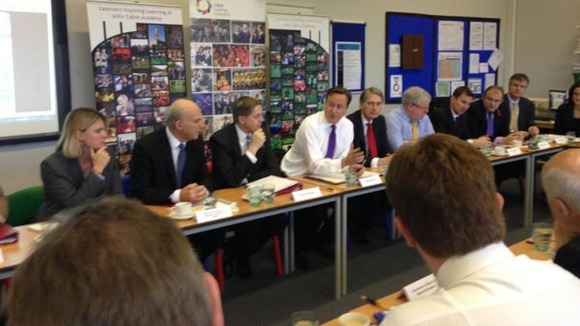 Christine Blower, general secretary of the National Union of Teachers, has described the move as 'irresponsible'.
There are now 2,456 academies, and further 823 in the pipeline. Of the new academies, 333 were formerly failing primary or secondary schools.