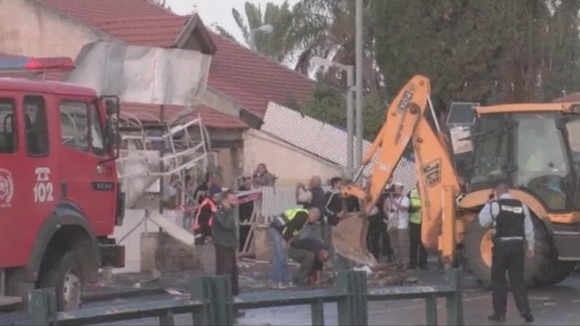 Israeli officials have warned of a tough response after a Palestinian rocket fired from the Gaza Strip struck a house in southern Israel.
The rocket hit the town of Netivot, causing damage but no injuries.
The strike ended a brief overnight lull to three days of clashes, which has left six Palestinians dead, including four civilians, and 40 wounded.
Eight Israelis have also been wounded in the cross-border attacks.