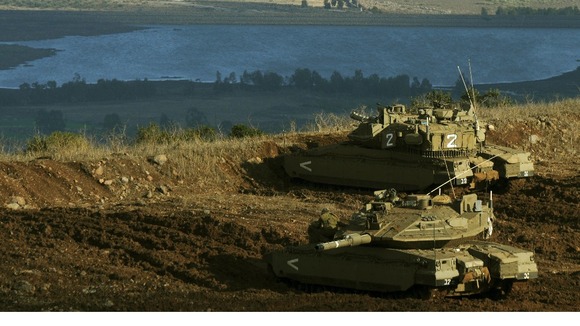 Israel has destroyed a Syrian armoured vehicle in retaliation after a mortar shell landed on its territory.
The "direct hit" is the second in two days, and has increased fears that Israel could be drawn into the civil war next door.
The Israeli military had thought the mortar fire on its territory was a spillover from the intense fighting between President Assad's army and rebel forces trying to oust him, and not an overt attempt to hit the Jewish state. An Israeli official said:
"We thought it was spillover, but today we're not sure."