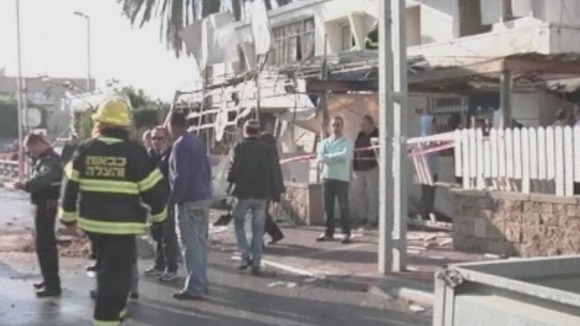 The Israel military said Gaza militants have fired 110 rockets on southern Israel since Saturday, the Associated Press has reported.
They said 10 rockets had been fired by midday local time today, including one that struck the back of a house in Netivot.
Israeli aircraft struck three militant sites in Gaza earlier in the day, AP reported.