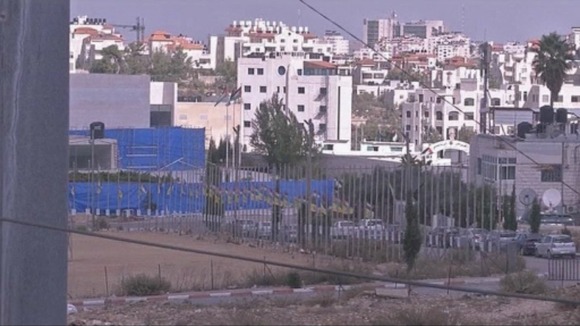 The grave site of former Palestinian president Yasser Arafat has been cordoned off today to prepare for a possible exhumation as part of an investigation into claims he was poisoned to death in 2004.
Blue tarpaulin fences were erected around the tomb in the West Bank capital of Ramallah to shield the public view.
French and Swiss experts will visit the tomb over the next two weeks after an Al Jazeera documentary in July suggested he was killed by a rare radioactive poison.