Deputy Prime Minister Nick Clegg told Daybreak former BBC Director-General George Entwistle's £450,000 pay-off is "difficult to justify" and "difficult to explain".
"My reaction was like everybody else's", Mr Clegg said. "Mr Entwistle was offered this money, he did not need to take it and it is up to the BBC to justify, as Lord Patten sought to, why they took this decision".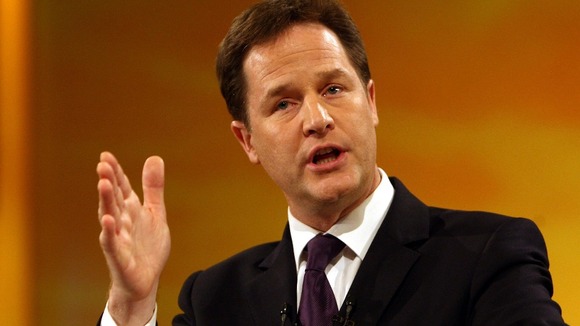 Asked about calls for Lord Patten to consider his position as Trust Chairman, Mr Clegg told BBC Breakfast, "I don't think it is the time to go round claiming that X person at the BBC should be promoted or Y person should resign".
"Clearly, the BBC is in a very difficult situation and is suffering a real crisis if you like of confidence in parts of the way in which some of the journalism is done in some programmes", he added.