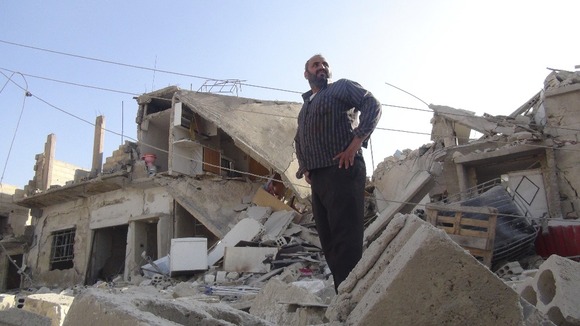 An estimated 2.5 million people have been uprooted within Syria by the civil war, more than doubling the figure previously projected by aid agencies.
The United Nations refugee agency announced the Syrian Arab Red Crescent's latest estimate, which a spokeswoman said was still "very conservative."
It came as more Syrian residents fled trouble in the rebel-held border town of Ras al-Ain, which has been subjected to two days of bombing raids by planes flown by forces loyal to President Assad.
"The figure they are using is 2.5 million. If anything, they believe it could be more, this is a very conservative estimate," Melissa Fleming of the UN High Commissioner for Refugees said. "People are moving, really on the run, hiding. They are difficult to count and access."