The Coroner's court heard that Hayley underwent palliative surgery at the Royal Victoria Hospital in Belfast weeks after she was born. She was then flown to Birmingham Children's Hospital for corrective heart surgery.
Her mother, Paula Stevenson, who is from Northern Ireland but now lives on Australia's Gold Coast, said the operation was a success and Hayley was transferred to the hospital's Paediatric Intensive Care Unit, where she spent 17 days before being moved on to a normal ward.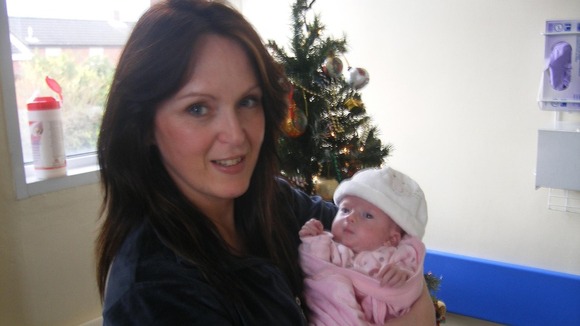 On 9th November an X-ray revealed that Hayley's right lung had collapsed. She was given physiotherapy the following day but on the morning of 11th November both lungs collapsed and she went into cardiac arrest.
She was pronounced dead after a team of doctors spent 20 minutes trying to save her, the inquest heard.
During the hearing Ms Stevenson said her child had been failed "abominably" by medical staff on ward 11, describing her experience as "brutal".
She said staff at the hospital neglected Hayley, "dumped" her at the end of a ward and ignored the family's concerns about her breathing as she recovered from her surgery.