Anti-austerity strikes have begun across Europe.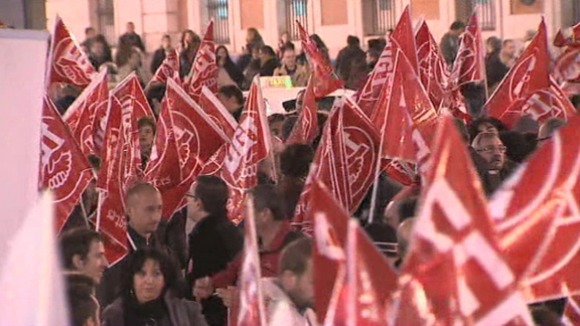 Union-organised action began in Spain, Belgium and Portugal, with similar demonstrations expected to take place later in Italy, Malta, Cyprus and Greece.
Transport was expected to be disrupted, schools and public services closed and rallies held across the continent to protest over spending cuts, tax hikes and workers' rights.