William Hague and leaders of the Syrian opposition pose for pictures in Whitehall ahead of a meeting to discuss the group's plan for political transition, as it fights to oust president Bashar Assad's regime.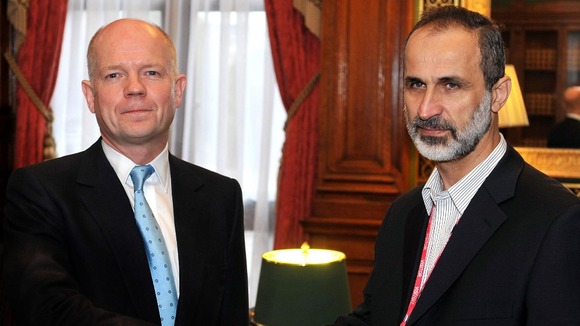 The Foreign Secretary met with President Sheikh Ahmed Mu'az Al-Khatb and Suheir Atass of the Syrian opposition movement at the Foreign and Commonwealth office in Whitehall, London.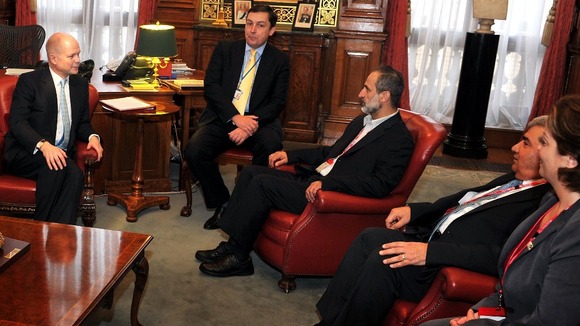 Britain is expected to decide within days whether to recognise the new Syrian opposition coalition as the legitimate voice of the country's people.