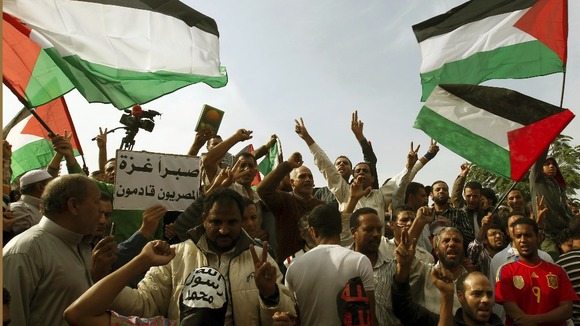 Thousands of people protested in Egyptian cities today against Israeli air strikes on Gaza and Egypt's president pledged to support the Palestinian enclave's population in the face of "blatant aggression".
Western governments are watching Egypt's response to the Gaza conflict for signs of a more assertive stance towards Israel since an Islamist came to power in the Arab world's most populous nation.
President Mohamed Mursi is mindful of anti-Israeli sentiment among Egyptians emboldened by last year's Arab Spring uprising but needs to show Western allies his new government is no threat to Middle East peace.