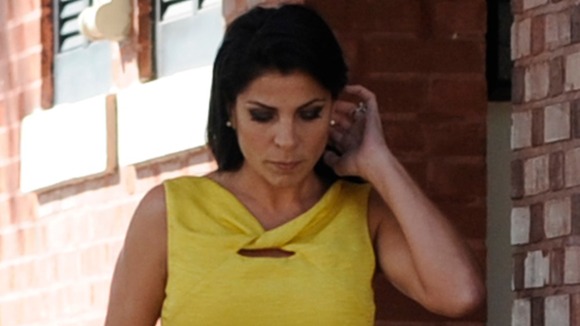 The Florida woman who triggered the inquiry that took down Petraeus has complained about paparazzi in front of her mansion and "people calling me with threats."
Jill Kelley, whose tip about emails from the retired general's mistress sparked the FBI probe that revealed the affair, complained to Tampa Mayor Bob Buckhorn via email that she and her family were frightened by the attention they were receiving.
"I'm not sending my daughters to school today, and my husband slept at the hospital, because its just gotten too difficult to even pull out of our own driveway.
"And now, I have to deal with people calling me with threats," Kelley wrote.
"I'm scared and cannot believe what my city - in which I have contributed so much of my love, time, money and leadership - has now done to me and my innocent family," she said.