Israeli aircraft attacked the headquarters of Hamas government buildings in Gaza today, including Prime Minister Ismali Haniya's office, after Israel's Cabinet approved a plan for the army to put 75,000 reserve troops on standby.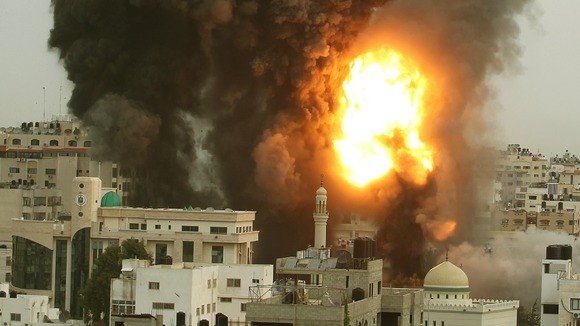 Officials in Gaza say that at least 38 Palestinians and three Israelis have died since Israel killed Hamas's military chief on Wednesday.
Rocket fire from Gaza into Israel continued into the early hours of Saturday morning.