President Obama mimics gymnast's 'not impressed' face
President Obama jokingly mimics gymnast McKayla Maroney's "not impressed" look while greeting members of the 2012 US Olympic gymnastics teams in the Oval Office.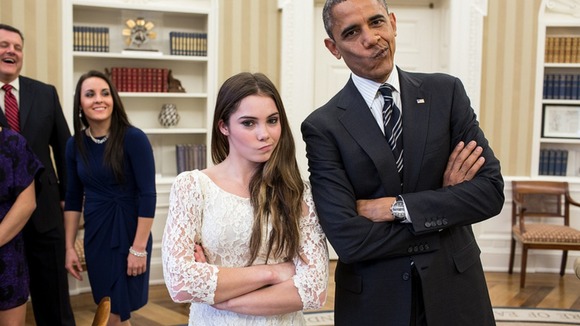 McKayla later tweeted: "Did I just do the Not Impressed face with the President..?"
In response, The White House tweeted: "Yes", which was retweeted by the President.