Pro-Palestinian protesters gathered near the Israeli embassy in London today to protest against Israel's actions in Gaza.
With placards, flags and chants, the activists branded Israel a "terror state" and showed their solidarity with the people of the Palestinian enclave.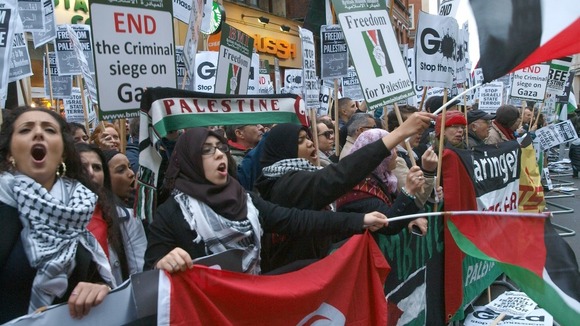 Some speakers also condemned the British Government's stance on the conflict in Gaza after Foreign Secretary William Hague said the Hamas regime in Gaza bore "principal responsibility" for the escalation of violence.