Prime Minister Benjamin Netanyahu has declared the Israeli military "is prepared to significantly expand" its range of targets, as Israel's campaign against Gaza enters its fifth day.
Mr Netanyahu told a weekly Cabinet meeting: "The Israel Defence Forces have attacked more than 1,000 terror targets in the Gaza Strip and it continues its operation in this very moment".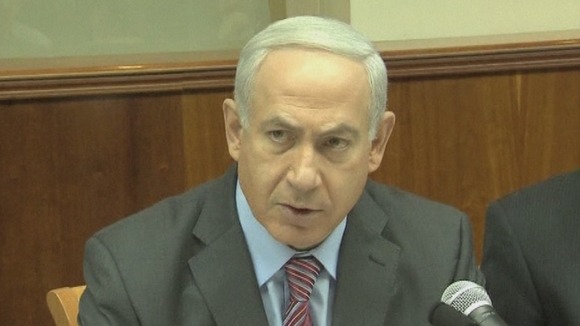 "It causes significant blows to the weapons aimed towards Israel, its operators and the people who send them. We are exacting a heavy price from Hamas and the terrorist organisations and the Israel Defence Forces are prepared for a significant expansion of the operation", he added.
Earlier the military carried out dozens of attacks on rocket-launching sites, a major training base and the two media centres.
Israeli gunboats also fired on militant sites on the Gaza shore line, the military said.