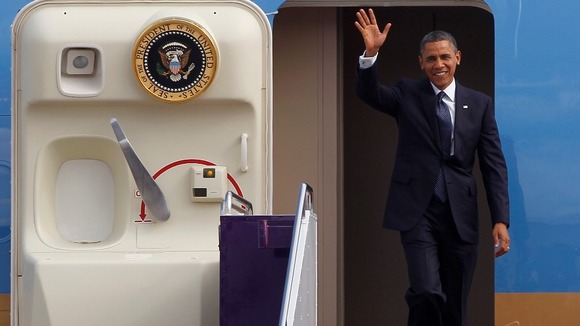 US President Barack Obama has arrived in Bangkok, marking the beginning of a three-day tour of Southeast Asia.
While visiting Thailand, Obama will have a royal audience with King Bhumibol Adulyadej, a private meeting with Prime Minister Yingluck Shinawatra, a joint press conference and an official dinner.
The President will also visit Burma - referred to by the regime as Myanmar - and Cambodia in his first trip abroad since winning a second term.