Five female Nobel Peace Laureates sent an open letter to President Barack Obama and Burma's President Thein Sein ahead of Obama's historic visit to the country, urging them to end to the "escalating and systematic violence" there.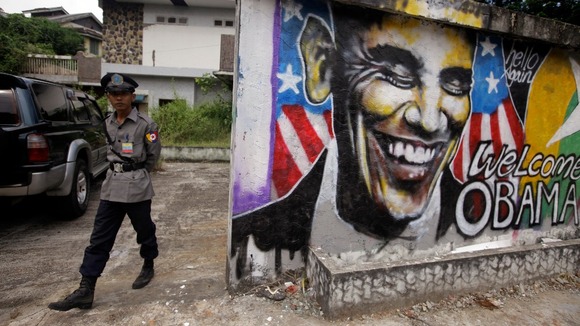 Jody Williams, Leymah Gbowee, Mairead Maguire, Rigoberta Menchu Tum and Shirin Ebadi wrote, "This letter is an urgent call to prioritise in your discussions an end to the violence ... and the protection of and the delivery of aid to vulnerable populations".
The women, all members of the Nobel Women's Initiative, told the President's, "We cannot support the rationale of using violence to end violence. We hold the belief that violence that will not alleviate the suffering of Myanmar's [Burma's] people".
They have called for affected areas to have full access to humanitarian aid and the creation of a reconciliation process led by local community leaders.