US President Barack Obama and Secretary of State Hillary Clinton made a short visit to Wat Pho Royal Monastery in Bangkok today as he began his three-day tour of Southeast Asia.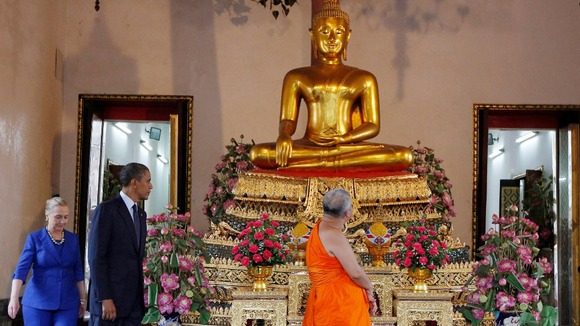 Obama and Clinton joked with a monk at the temple as they visited its famous Reclining Buddha statue.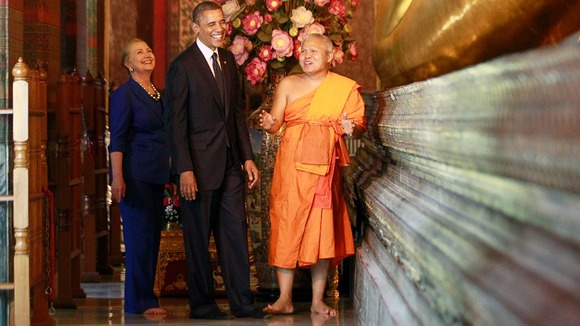 This marks the President's first trip abroad since his re-election.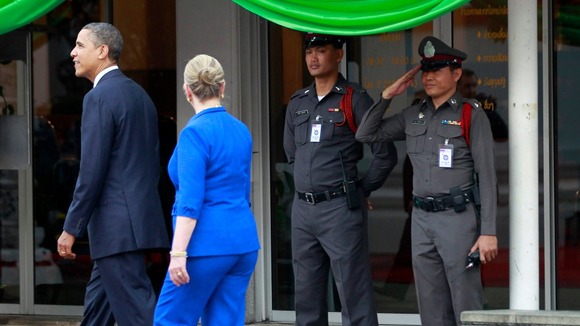 After Thailand, Obama will embark on a historic trip to Burma - known by the regime as Myanmar - as the first sitting US President to visit.