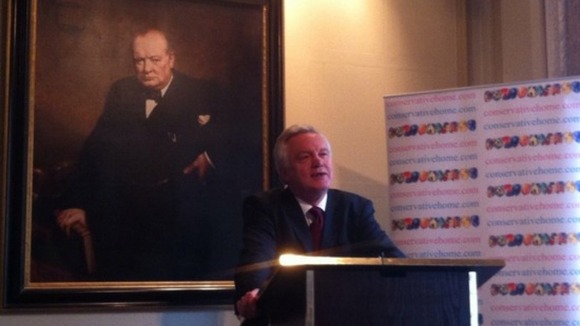 Tory MP David Davis has intensified his campaign for Britain to have a referendum on Britain's relationship with the EU.
The Eurosceptic MP is calling for two national votes on the issue: one to approve a list of powers for the UK to seek to seize back, and another 'in-out' poll.
Speaking to Conservative Home, Mr Davis said the majority of Tory MPs are Eurosceptics, and the majority of the public want to see Britain take back "significant powers." He said:
"We must repatriate justice, immigration, social and employment laws, health and safety and financial regulation."
"Over 90% of Tory MPs are now Eurosceptics....70% of British people would vote for repatriation of significant powers."