Xolile Mngeni, who had surgery in June 2011 to remove a brain tumour, has suffered seizures and black outs and has memory problems, his lawyer said. His poor health has slowed his trial and he appeared skinnier than he had at previous hearings.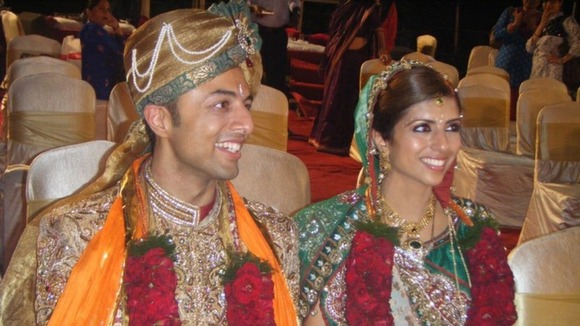 In his ruling, Judge Henney dismissed claims by Mngeni's lawyer that his client had been set up for the killing.
Zola Tongo, the taxi driver that police say Anni's husband Shrien asked to plot the killing, earlier pleaded guilty to charges over the death and received an 18-year prison sentence. Mziwamadoda Qwabe was jailed in August for 25 years after admitting murder.
Both Tongo and Qwabe have said Mr Dewani wanted it to look like he was not involved his wife's murder.
In a statement provided as part of his plea deal, Qwabe said that after he and Mngeni staged the fake hijacking, he drove the car as Mngeni kept a pistol pointed at Mrs Dewani in the back seat and then pulled the trigger, the fatal shot going through her neck.
Panicked, Qwabe said he stopped the car and got out, helping Mngeni find the spent bullet casing. He threw the casing into a sewer as they ran away into the night.