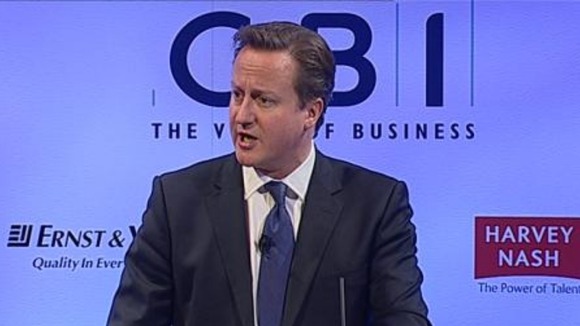 The Prime Minister David Cameron told the CBI conference that the government was committed to helping British businesses win "the global race". He said:
"I want every department in Whitehall to be a growth department. We need to throw everything we've got at winning this global race."
"This country is in the economic equivalent of war today, we need the same spirit."