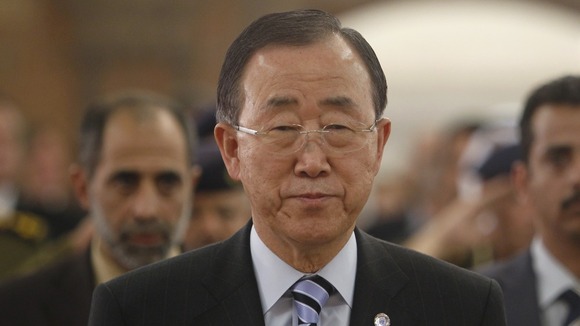 The Secretary-General of the UN Ban Ki-Moon plans to meet both Palestinian and Israeli leaders in the next two days in an attempt to end the escalating violence, according to media reports.
The BBC reports that he will meet the Palestinian president Mahmoud Abbas as well as the Israeli prime minister Benjamin Netanyahu and president Shimon Peres among others.
The UN announced on Friday that Mr Ban intended to visit the region soon.