Wales striker Robert Earnshaw has described how he was forced to take cover in Tel Aviv during the escalating conflict between Israel and Gaza.
The 31-year-old who is currently on loan with Maccabi Tel Aviv told the South Wales Echo how he was forced to take shelter as air defence rockets flew over the city.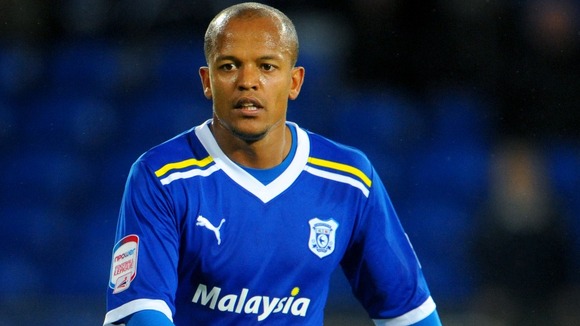 Speaking to the South Wales Echo Earnshaw said: "I had no idea what was going on when the first siren went off. A lot of the foreign players were completely oblivious... I looked over to my left and saw all the Israeli guys, who had all done three years service in the army.
"They knew exactly what was going on. One of them shouted that we had to take cover up by the side of the dressing rooms, so we just ran after them. Then we heard a loud bang of the Iron Dome - a new protection system used to intercept rockets.
We then had to protect ourselves from all the shrapnel coming down."