When Santa got stuck on a zip wire
Santa was left red-faced and hanging from his beard as he attempted a grand entrance at a Reading shopping centre.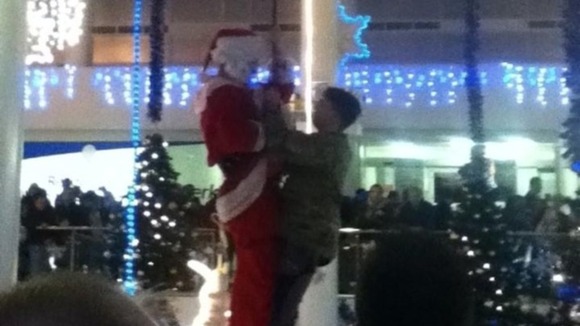 Father Christmas zip-wired from the roof of the Broad Street Mall this weekend to turn on the centre's festive lights but had to be cut free by a soldier when his beard became caught in the wire. For more on this story visit ITV Merdian.
Remember when Mayor of London Boris Johnson had his own problems with a zip wire? Watch the video again here.