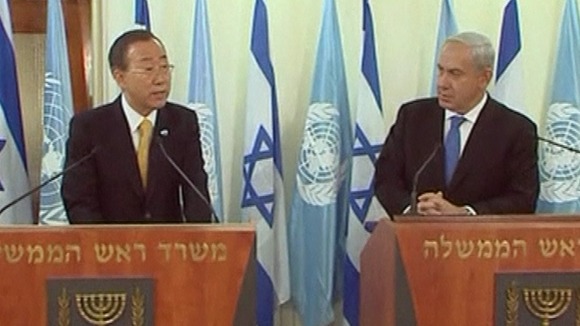 Speaking at a joint press conference with Benjamin Netanyahu, UN Secretary General Ban Ki-moon says "further escalation would be dangerous and tragic for the entire region. Civilian casualties are unacceptable under any circumstances."
Mr Ban is taking gentle swipes at Mr Netanyahu, blaming Israel for "unacceptable" civilian deaths."
He added: "The world is watching and waiting" for peace in Gaza."