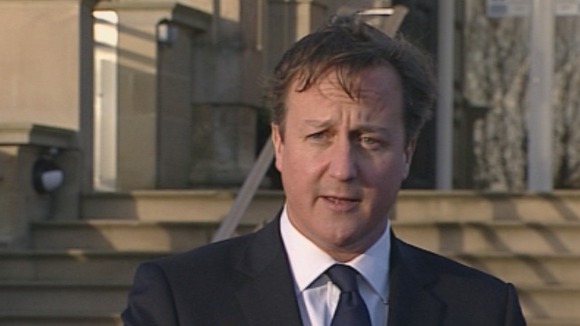 "I've made clear my regret over this issue," the Prime Minister told me today in Belfast when I asked him about the latest charges against Andy Coulson and Rebekah Brooks.
But he wouldn't expand on quite what he regrets, saying, "With court cases pending, we should leave it at that."
While the legal process runs its course, Mr Cameron may hope that the awkward questions about his judgement in hiring Coulson will go away.
That seems unlikely, given the nature of the charges today against his former Press Secretary.