President Barack Obama said the relationship between the United States and China is "cooperative and constructive" and that it is important the two nations set "clear rules of the road" for trade and investment.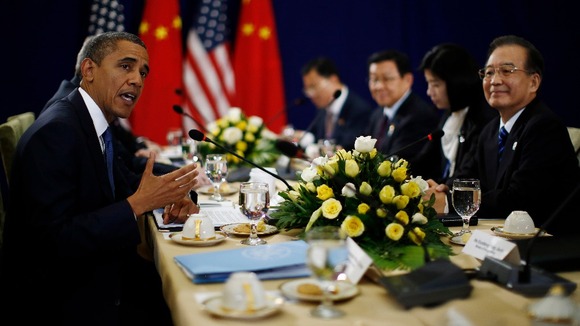 Obama and China's outgoing premier Wen Jiabao held a meeting at a summit of Asian countries taking place in Cambodia.
Despite tensions between the two economic powerhouses, President Hu Jintao said he and Obama share the view that the US-China relationship is one of the most important in the world.