Sgt Danny Nightingale's wife, Sally, visited him for the first time on Sunday since he was sentenced two weeks ago.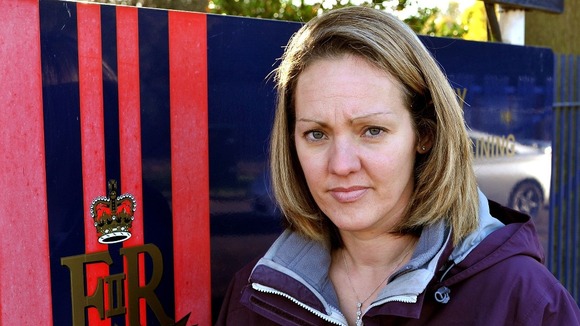 Mrs Nightingale, who has written to Prime Minister David Cameron urging him to intervene, said her husband was "struggling with being locked up for 16 hours a day".
"He was trained to deal with being detained by the enemy - it is impossible for him to understand how he has found himself detained at the hands of the country he has served so loyally for over 17 years," she said.
She said her husband was finding his situation difficult but was "humbled" by the public's support.