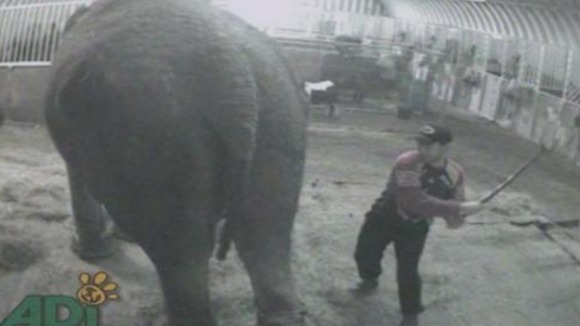 A circus owner has been given a three-year conditional discharge after being found guilty of three counts of causing unnecessary suffering to Anne the Asian elephant.
Animal Defenders International secretly filmed the elephant being mistreated at Super Circus in Polebrook, Cambridgeshire.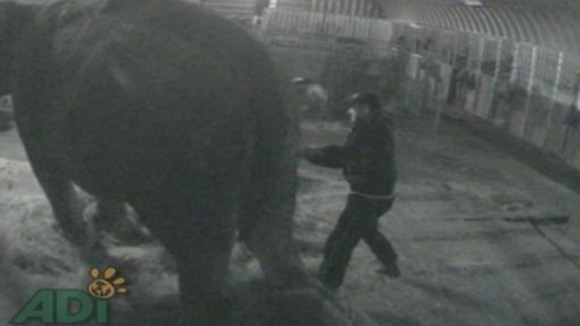 Bobby Roberts was also convicted of failing to prevent an employee from repeatedly beating the animal, which was filmed chained to the ground, and being hit with a pitchfork.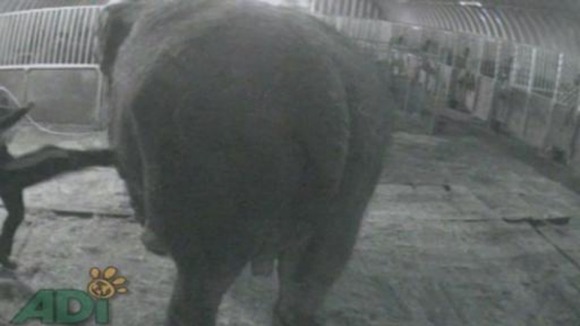 Roberts claimed he was unaware that Anne had been constantly chained and that the groom, who is believed to have returned home to Romania, had not followed his instructions.
To watch parts of the recording of the abuse, go to ITV Anglia. Some viewers may find the footage upsetting.