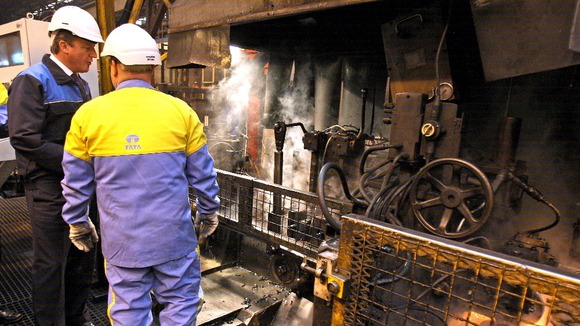 Announcing 900 job losses and 12 site closures as part of its "transformation strategy" for growth, steel giant Tata said the ongoing European debt crisis had seriously impacted demand.
It said demand for steel within the Euro bloc had fallen by 25% since 2007, and was forecast to slump by another 10% this year.
The company, which employs 19,000 in its steel business in the UK, said it remained committed to investing in the business to help create long-term stability.