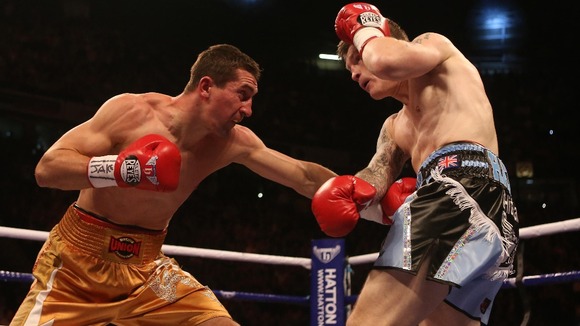 Ricky Hatton said he was not going to make any hasty decisions after he was beaten by a body shot.
He said: "I hurt him a few times, and I was winning.
"It was a good shot, I should have realised he was looking for that.
"I suppose that is what three-and-a-half years out of the ring does. I think I did alright - this guy only lost his unbeaten record in his last fight.
"I don't want to make any hasty decisions but I am really heartbroken. I am just gutted. I am not a failure, that is not how my career should end but I have to have a good think about it now."