A well respected economic think tank has warned that the "era of austerity" could last until 2018 as the Chancellor is forced to extend spending cuts still further into the next Parliament.
The Institute for Fiscal Studies (IFS) said in a report that George Osborne may have to extend the current squeeze on public spending to 2017/18 and find another £11 billion from cuts or tax rises on top of the further £8 billion reduction in welfare spending already discussed.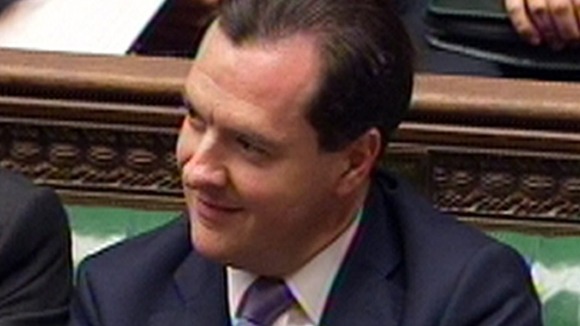 Under the think tank's "relatively pessimistic" scenario for Britain's economic future - which sees the recent deterioration in growth prospects and tax receipts turn out to be permanent - Mr Osborne will be forced to announce even more bad news in order to meet his "fiscal mandate".
The report comes ahead of the Chancellor's Autumn Statement next week, and the IFS predicts that he is set to miss his other fiscal target - for the national debt to come down in 2015/16.
However, its analysis does not take into consideration the recent change to the way the Government finances interest payments on debt from the Bank of England's gilt purchases, which is expected to make the so-called supplementary fiscal target easier to meet.