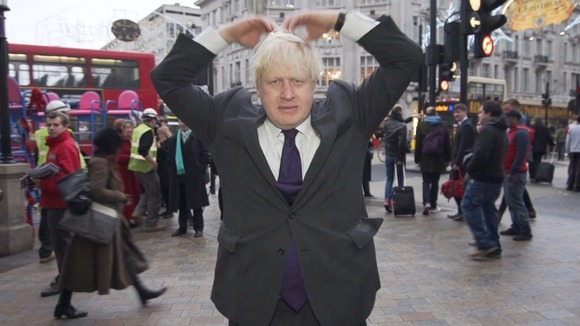 The Mayor of London Boris Johnson has joined celebrities and sports stars in being filmed doing the Mobot to raise money and awareness for the Mo Farah Foundation, which is helping to provide aid to children in East Africa.
You can watch Boris' attempt at ITV London.
Videos of other stars doing the Mobot can be viewed at the foundation's YouTube site.