Celebrity chef Jamie Oliver has renewed his criticism of Education Secretary Michael Gove over school meals.
Oliver, who has campaigned to improve meals in schools for several years, previously accused Mr Gove of presiding over some of the "worst school meals" in his time as Education Secretary and also attacked his decision to remove nutritional standards in academies.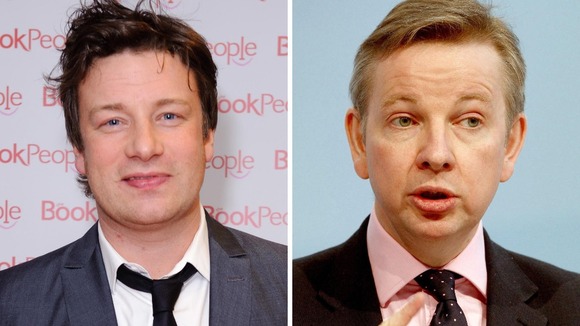 Now he has told the Radio Times, "Gove does not understand food in schools. Taking away those nutritional standards is an incredible abuse of policy. For the life of me, I do not understand why he's done it".
Oliver told the magazine that the Government was not collecting figures for the take-up of school meals, adding, "If he doesn't know, he doesn't care... he's obsessed with reducing red tape".
"I'm not going to waste my energy talking to this lot. I am going to put my head down ... and in a few years' time I'll be ready to bang on doors again", he added.