Rebels in the Democratic Republic of Congo (DRC) are set to withdraw from the eastern cities of Goma and Sake following negotiations in Uganda.
Colonel Sultani Makenga, the leader of the M23 group, is said to have accepted the demand without conditions.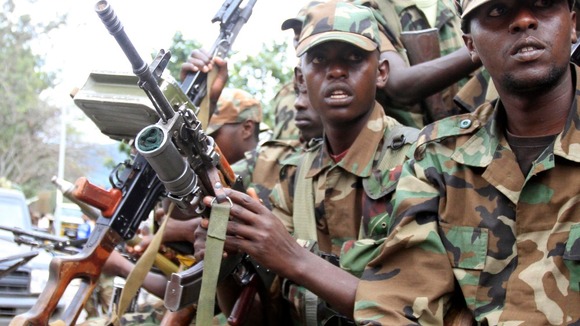 Uganda's chief of defence forces, Aronda Nyakayirima, told Reuters: "We met last night and I communicated to him [Makenga] the decision of regional leaders reached on Saturday and he accepted to pull back his forces out of Goma and Sake and also stop any further advances southward.
"He didn't put up any conditions for pulling out because he agreed that all their grievances will be resolved in the ICGLR [Great Lakes] mechanism as stipulated in the declarations of the Saturday summit [in Kampala]."
African leaders urged the M23 on Saturday to end their aim of toppling the DRC government.