The body of former Palestinian leader Yasser Arafat is set to be exhumed today over allegations that he was poisoned.
Back in August, French magistrates opened a murder inquiry into Mr Arafat's death in Paris after a Swiss institute said it had discovered high levels of radioactive polonium on his clothing, which was supplied by his widow, Suha.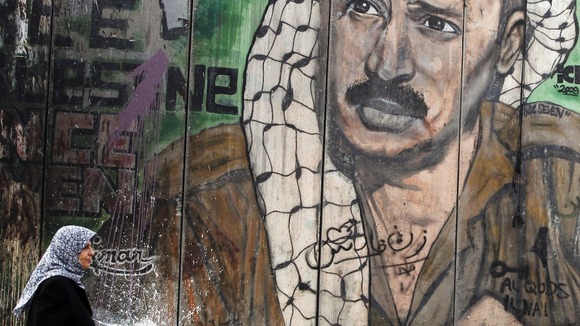 Mr Arafat died aged 75 in 2004 after a short, mysterious illness. No autopsy was carried out at the time - at the request of his wife - and the French doctors who treated him said they were unable to determine cause of death.
Allegations of foul play immediately surfaced, with many locals pointing the finger at Israel, but it has denied any wrongdoing.
Experts from Switzerland, France, Russia and the Palestinian territories will take part in the exhumation, which will take place behind blue sheeting that has been carefully erected around his limestone mausoleum in Ramallah.