The factory in Bangladesh where a fire over the weekend killed at least 112 people had been making clothes for US retail giant Wal-Mart without its knowledge, the retailer said.
Wal-Mart said that the Tazreen Fashions Ltd. factory was no longer authorised to produce merchandise for Wal-Mart, but that a supplier subcontracted work to it "in direct violation of our policies".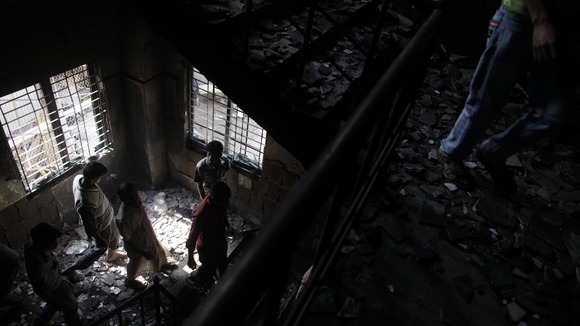 "Today [Monday], we have terminated the relationship with that supplier," America's biggest retailer said in a statement. "The fact that this occurred is extremely troubling to us, and we will continue to work across the apparel industry to improve fire safety education and training in Bangladesh."
The blaze on Saturday was one of the deadliest fires of its kind in Bangladesh. Survivors told the Associated Press that an exit door was locked, fire extinguishers didn't work and that the staff were told by their bosses to go back to their sewing machines when the fire alarm went off.